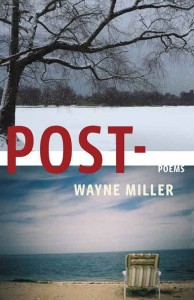 Winner of the 2017 Rilke Prize.
Winner of the 2017 Colorado Book Award in Poetry.
Finalist for the 2017 Firecracker Award in Poetry.
"[A] singular figure in American poetry." —Phillip Garland, Colorado Review
"[E]xtraordinary poems, chilling in their incisive witnessing of social issues, wise in their perceptiveness about what it is to be human." —Pamela Alexander, Field
"These poems are deeply rueful. The world they inhabit is stripped down, denuded. But like small fuses, or fragile blips—they track their dark necessary path back to the feeling self." —Tess Taylor, Barnes & Noble Review
"One of Miller's poetic gifts is his ability to invoke real-world events such as mass shootings, riots, and assassinations and fold them into the wide scope of his poems without exploiting them. [. . .] Miller's precise and resonant language flood[s] every space within this book[.]" —Dane Hamann, The Adroit Journal
"[A] fascinating and wonderful book. [. . .] Like perhaps Creeley, Justice, or Dickinson, Miller uses subtle turns and changes, yet few words, to do heavy lifting. [. . .] Post- is a work of serious craft[.]" —Sean Singer, Tupelo Quarterly
"Recent poets Miller brings to mind include Robert Hass and Louise Glück, and perhaps Czesław Miłosz. [. . .] Post- stands out among many recent collections, successfully retaining thematic resonance while offering a wide range of form and content." —Mike Good, 32 Poems
"With unwavering insight, Post- breaks free of temporal, spatial, and ideological boundaries to show the thread of common humanity within all of us." —Anna Saikin, Pleiades Book Review
"Wayne Miller [. . .] is able to navigate the terrains of memory and day-to-day life and mine them for what they have to say about [the] personal and social [. . .] In the world of Post- we are left in such complicated afters[.]" —José Angel Araguz, The Cincinnati Review
"Post- is [. . .] a relentless undertaking [that] asks us to contemplate what in modern America can succeed the prefix ['post-']. Miller answers ferociously and repeatedly: elegy." —Meg E. Griffitts, Front Porch Journal
"[Post-] calmly puzzles over a world striving against itself[.]" —World Literature Today
"[A]s ambitious as his previous work, yet both quieter and sharper [. . .] Miller's latest is both a development and a departure [. . .] elucidat[ing] contemporary life's unsettling realities with an uncanny candor." —Publishers Weekly
"In his fourth collection, Miller [. . .] is witty and solemn, stoic and nimble. [. . .] Shrewdly pithy and nuanced, edgy and commiserating, Miller's poems are beacons[.]" —Donna Seaman, Booklist
"[P]oetry at its most powerful [. . .] Wayne Miller's Post- doesn't take this century lying down, it is a ringing rejoinder to those who say poetry does not matter." —D. A. Powell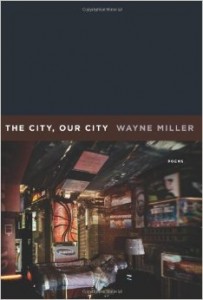 Finalist for the 2012 Rilke Prize & William Carlos Williams Award.
A "top book of 2011."—The Kansas City Star
A poetry "top pick" for fall/winter 2011-12. —Library Journal
"Wayne Miller [is] among the best poets in the USA at the moment [. . .] The City, Our City is through-composed, coherent in the unity of its parts, and terribly moving." —Notre Dame Review
"Like Eliot, Miller reveals a flair for haunting imagery[.] [Miller's] attempts to link the symbolic significance of cities with the deep human needs that made them inevitable are often riveting." —Fred Muratori, Library Journal
"[F]ierce lyrical investigations [. . . a] combination of allegory, stark imagism, surrealist panache, and sophisticated tonal movement[.] —Micah Bateman, Kenyon Review Online
"However grimly real, some of these poems are also truly beautiful [. . .] The City, Our City [reminds] us that poets still know it's their job to think big and to find all sorts of ways to make their poems big as well." —Herman Asarnow, The Cincinnati Review
"Miller's lyricism is strikingly different from many of his peers. In poems that take their precedents from the burgher surrealism of Wallace Stevens and the civic alarum in Robert Lowell's For the Union Dead, Miller strikes a tonal balance between vulnerability and conviction[.] —Heather Treseler, The Texas Review
"[A] post-9/11, post-imperial, unjust city, one that tries to get past persistent fears, to find a space for private life, while 'sirens choke back their warnings,' and silence 'curls inside the shell that refused to explode.'" —Publishers Weekly
"The shape and size of the City shifts before us on the page, almost as though we were watching it evolve in time-lapse photography [. . .] seeing the ways in which cities are hammered into changing configurations by war, art, and language." —Dave Alluisi, Gently Read Literature
"[A]n astonishing book-length sequence whose ambitions remind me of nothing less than those of George Oppen's Of Being Numerous and Zbigniew Herbert's Report from the Besieged City [. . .]" —David Rivard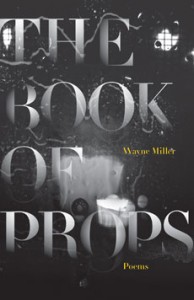 Named a best poetry book of the year by Coldfront Magazine and The Kansas City Star.
"Miller makes a vast impact using the smallest stroke—he is careful and suspenseful, wary of flamboyance [. . .] Readers in search of ready-made epiphanies are not welcome here." —The New Yorker
"Transformations—from the everyday to the wondrous and/or haunting—are everywhere in Miller's elegant second book. The poems are at once dreamlike and fervent in their will to cleave to the material world." —Publishers Weekly (starred review)
"His lyrics are steeped in longing, stoked by tender irony and luminous with heightened receptivity. Akin in spirit to the works of Wallace Stevens and Charles Simic, Miller's poems are profoundly human in their philosophical puzzles." —Donna Seaman, The Kansas City Star
"[Miller] provides greater illumination the more that you read him. [. . .] He has a mind bred from Stevens and an eye bred from Williams[.]" —John Deming, Coldfront Magazine
"If Basho were around today he might write something like this." —Jeffrey Cyphers Wright, The Brooklyn Rail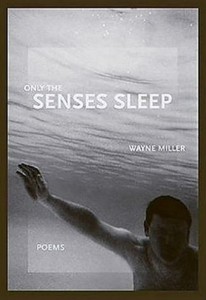 Winner of the 2007 William Rockhill Nelson Missouri & Kansas Book Award.
"These poems dissolve the boundaries between things and across time, so the strangeness of the world is apparent." —Publishers Weekly (starred review)
"A large-hearted and wise book of poems, one that easily rises above the many piles of debut collections." —Alex Lemon, Bloomsbury Review
"For Miller, the present tense is where the poet seeks to dwell, though he mourns—eloquently, compassionately—that only language takes him there." —Ned Balbo, Antioch Review
"Miller's poems claim that what we often think of as the rock-solid now is really a fluid thing, and the desire to plant our feet firmly in anything is its own kind of foolishness. There's nothing softheaded about Miller's complex thinking." —Deborah Bogen, Lyric Poetry Review
"Miller's lyric poems are some of the best this reviewer has read for some years. [. . .] This is not the ambition of noble, inflated lyrics, but the ambition of striking into the bedrock of the fundamental essence of poetry itself." —Scott Hightower, Coldfront Magazine
"Gorgeously confident book is proof again of the vitality of poetry in the small presses." —The Kansas City Star
"One is hard-pressed to find a conspicuous flaw in this collection." —J. D. Smith, American Book Review